Quick post tonight, to show off the progress on the wrecked drop pod terrain. I've got base coats done and a horrendously sloppy wash done.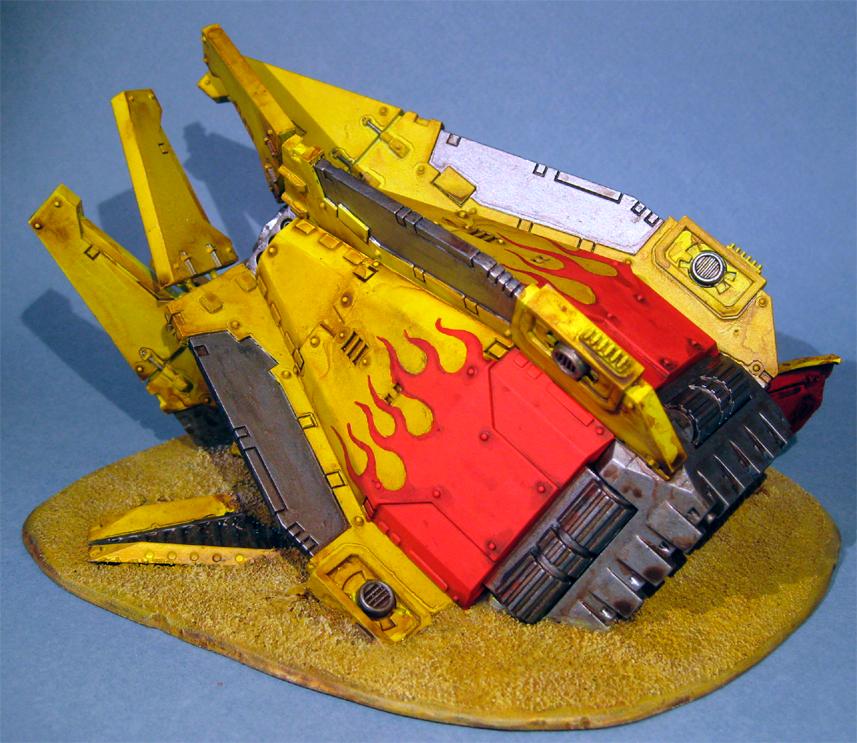 Right now, it's almost passable as tabletop quality. In fact, it has already served as a stand in 'island' for recent games of Dystopian wars. However, it's certainly not quite finished.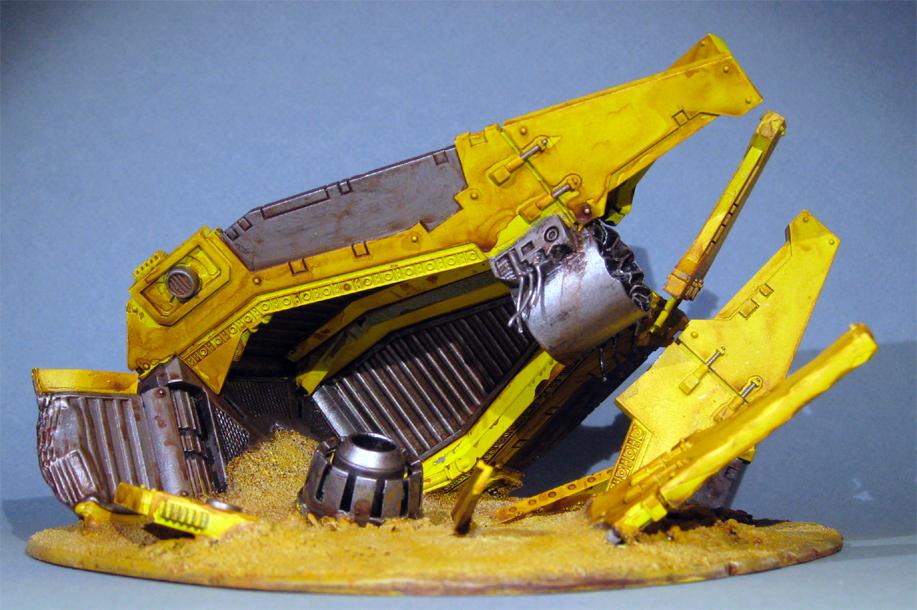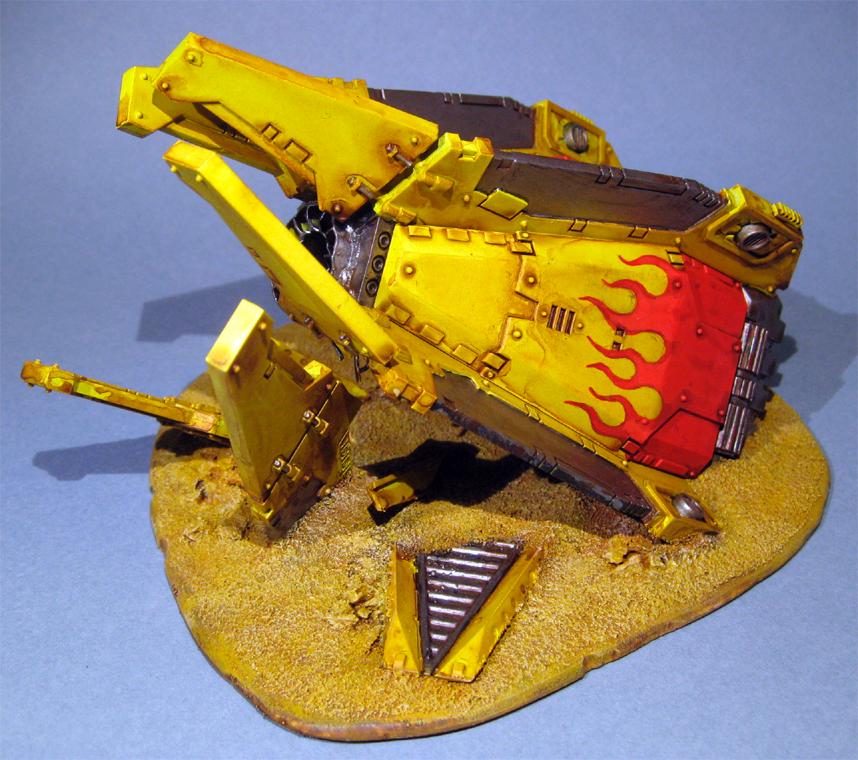 The next steps will be some battle damage (bullet holes, etc.) and final weathering. I've got a fair number of weathering tricks I'd like to try out, so this will be my guinea pig.
And I can hear you asking, "Red flames?"
Four words: "Fire Hawks, coming soon!"
Yep.