Finish grad school? Check.
Get new job? Check.
Move to a new State? Check.
With all that boring grown-up stuff out of the way, it's time to get back to the hobby goodness. Let's start with my Tablescapes conversion project:
When I left off, I had just begun cutting the tiles into lots of tiny jagged parts. This might sound like blasphemy to some, but I can't assemble anything stock, truly. I'm at home cutting stuff up and putting it back together in ridiculous new ways, you should know this by now. So after meticulous planning and several sessions with a dremel and a face mask, I was left with bundles of color coded parts destined for their own 2'x2' reincarnation.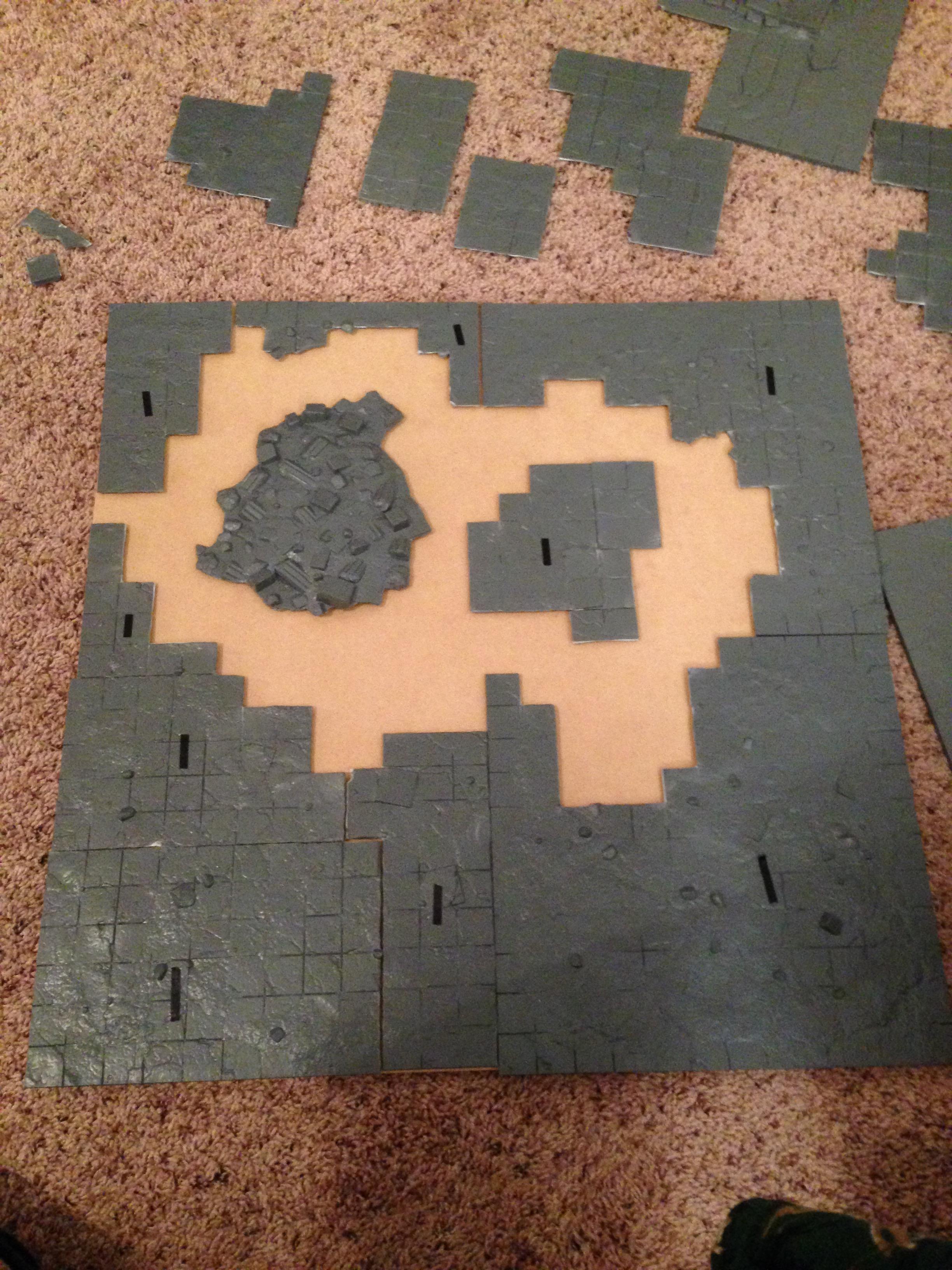 Sunken Rubble in need of depth